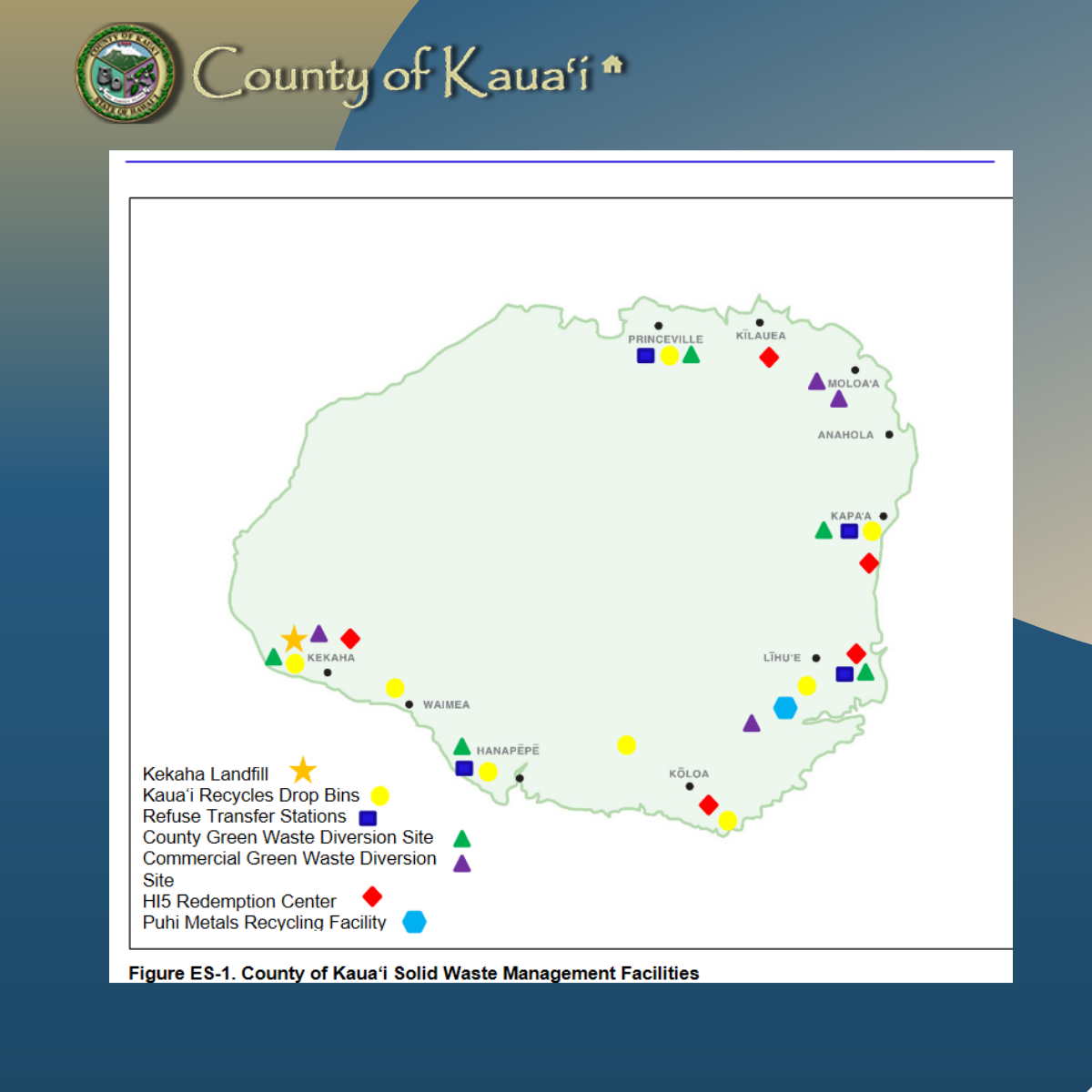 Integrated Solid Waste Management Plan Update
As of May 19, 2021 the ISWMP draft 4 was officially posted for review, and a 60 day public review period has commenced.
The public is encouraged to review the plan and provide written comments to the County. Comments can be emailed to solidwaste@kauai.gov
A virtual public hearing on Microsoft Teams is planned for Thursday, June 17, 2021. The County will post details on this public hearing as they become available.