Nagél Mira R(S), Tim Mira R(B) and Cory Mira - Kauai real estate TEAM
Your Kauai Island Real Estate Team
Aloha and welcome!  We are TEAM MIRA.  Born and raised on Kauai, we are knowledgeable about Kauai real estate,  its people,  its lifestyle,  and its limited resources.  Committed to YOU, our client!
Start searching Kauai Homes For Sale or check out Poipu Homes or Poipu Condos on the market right now.
If you have any questions, please don't hesitate to contact us. Mahalo!
Featured Kauai Properties For Sale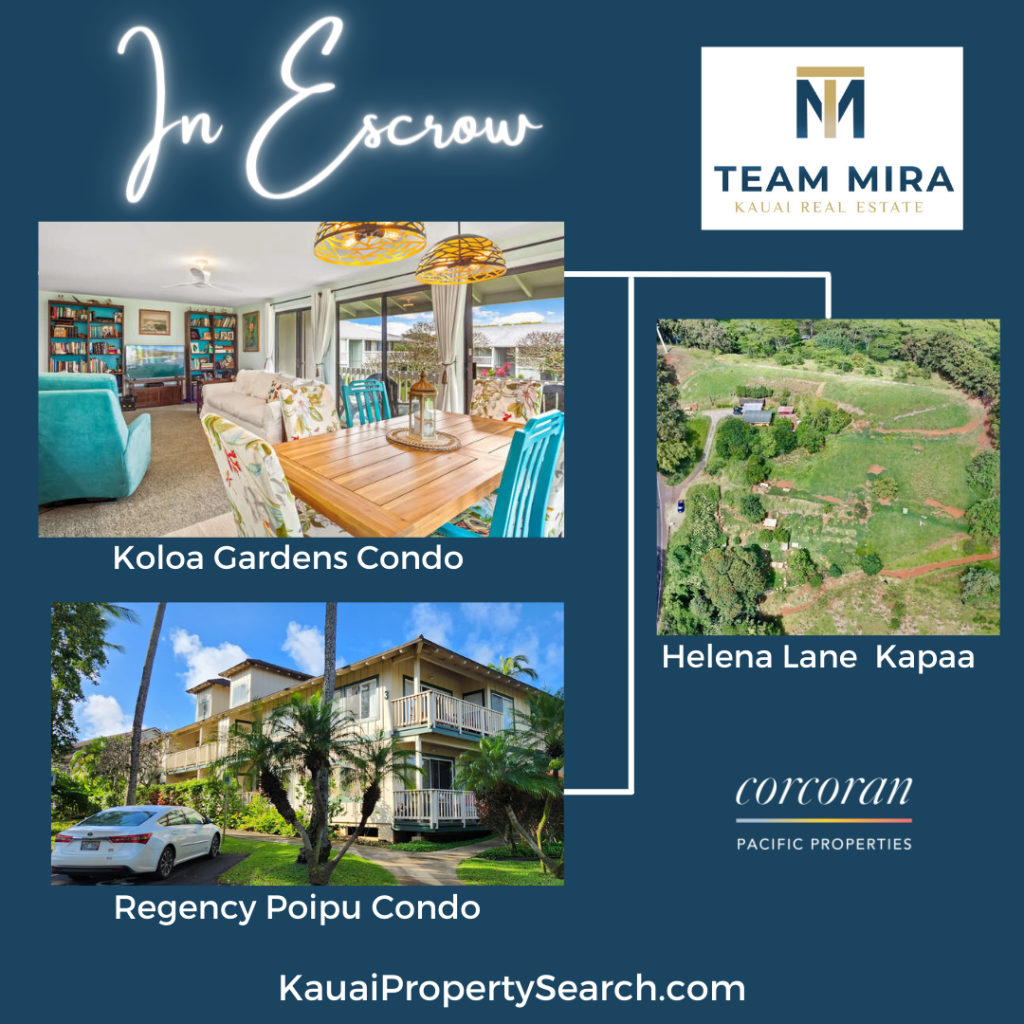 Team Mira's "In Escrow" for May 2023
Both condos are located in the Koloa district. However, The Koloa Gardens Condo is not in a transient vacation rental zone, thus it took a little bit longer to get this condo in escrow. The Regency condo is located in a transient vacation rental zone, thus it went into
Free Market Analysis
Do you own a property in Kauai County? Let us help you navigate the Kauai real estate market. Start with a FREE MARKET ANALYSIS.
I will get you the comps, recently sold properties and more invaluable data to help you get the best value for your home.