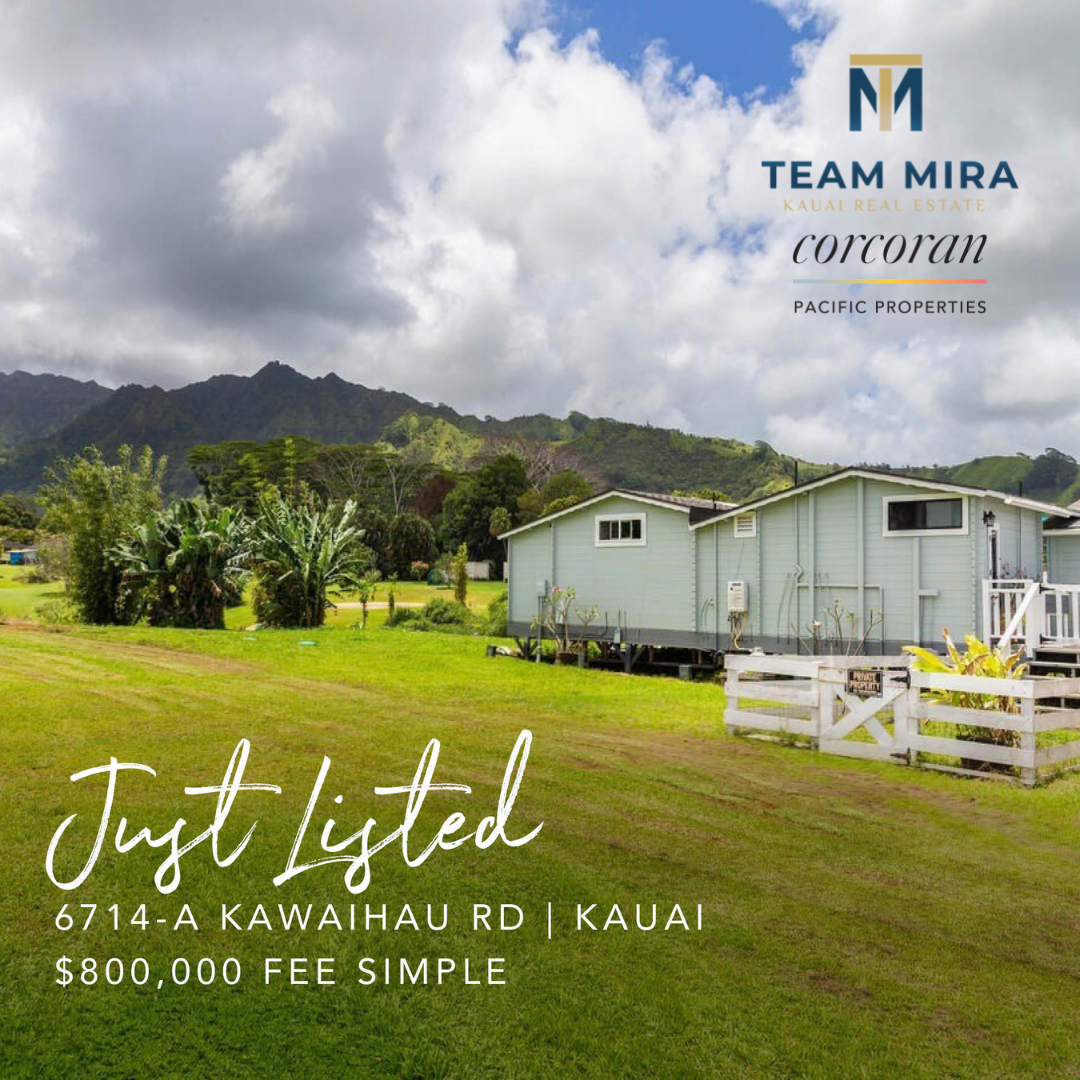 Zone: Ag
Ownership:CPR
MLS: 649948
For the green thumb Buyer, the property currently has a wonderful selection of plants and trees such as:
Ylang ylang, young mountain apples and starfruit, katuk tree, various spinach varieties, sweet potato, banana trees, herbs and much more!
Structure on site is not currently permitted.
Please do your due diligence on the property.
Contact:
Christyl Nagao, RB,  Call/Text: 808.639.0207
Tim Mira, RB, Call/Text: 808.639.2263
Cory Mira, RS, Call/Text: 808.635.7809