Nagél Mira, REALTOR-Salesperson on Kauai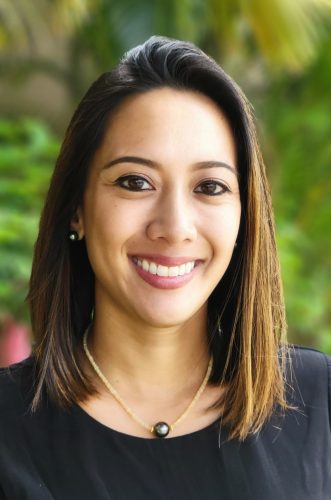 If you have flown on Hawaiian Airlines, you may have already met Nagél as your flight attendant.  Born and raised on Kaua'i, her love for its culture and lifestyle creates a lasting first impression.
Nagél  brings a fresh, millennial perspective with the true essence of ALOHA. With over a decade of customer service experience, building genuine and authentic relationships with her clients comes naturally.  "People never forget the way you make them feel", says Nagél.   Being detail oriented and passionate about whatever she aspires to do, are other valuable attributes that describe her.
As a 5th generation Kaua'i resident, Nagél is knowledgeable about the island's layout and the diverse neighborhood characteristics. She truly embraces the active lifestyle that befits her island home. Nagél enjoys broadening her horizons by traveling the world and experiencing new cultures by way of good food and good music.  However, Kaua'i is her grounding place, and she takes great pride in sharing her home with the rest of the world. Allow her to guide you on your Kauai real estate adventure.
Outside of real estate and aviation, Nagél spends her time outdoors... biking, running, being active at the beach or hiking in the mountains.
Nagél Mira, REALTOR-Salesperson
RS-84679
Corcoran Pacific Properties
Phone: (808) 631-8339
Nagel@KauaiPropertySearch.com
Search Kauai Real Estate Now
This website gives you access to all the currently active and contingent Kauai MLS listings. Start searching now or create a FREE Search Tools account!
Ready to get started? Contact us today and we'll show you properties that fit your needs and budget.
Or you can search Kauai home listings right here on the site!