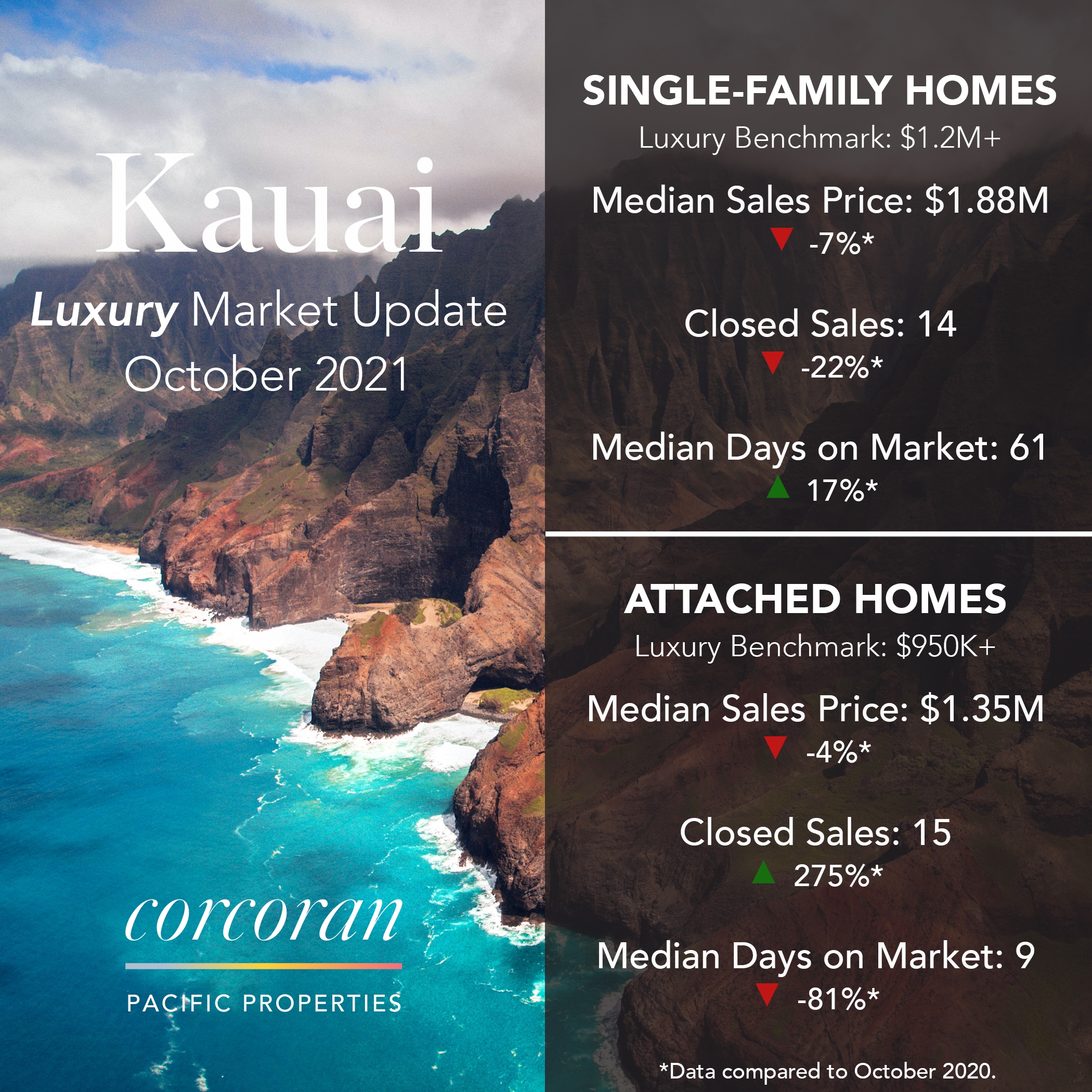 Excerpt courtesy of Corcoran Pacific Properties….
Kauai inventory levels have gradually dropped month over month for both single family and attached properties, changing from as little as an 8% difference in March to a 56% difference in October 2021. In contrast, Hawaii Island inventory levels for single family homes have consistently been around 55% less, and attached properties upwards of 60% less, than their corresponding months in 2020 since March 2021.

As always, a real estate expert familiar with local trends is the best resource to navigate a specific market.
To view the full report for Kauai, Maui, Oahu and Big Island, please click here.