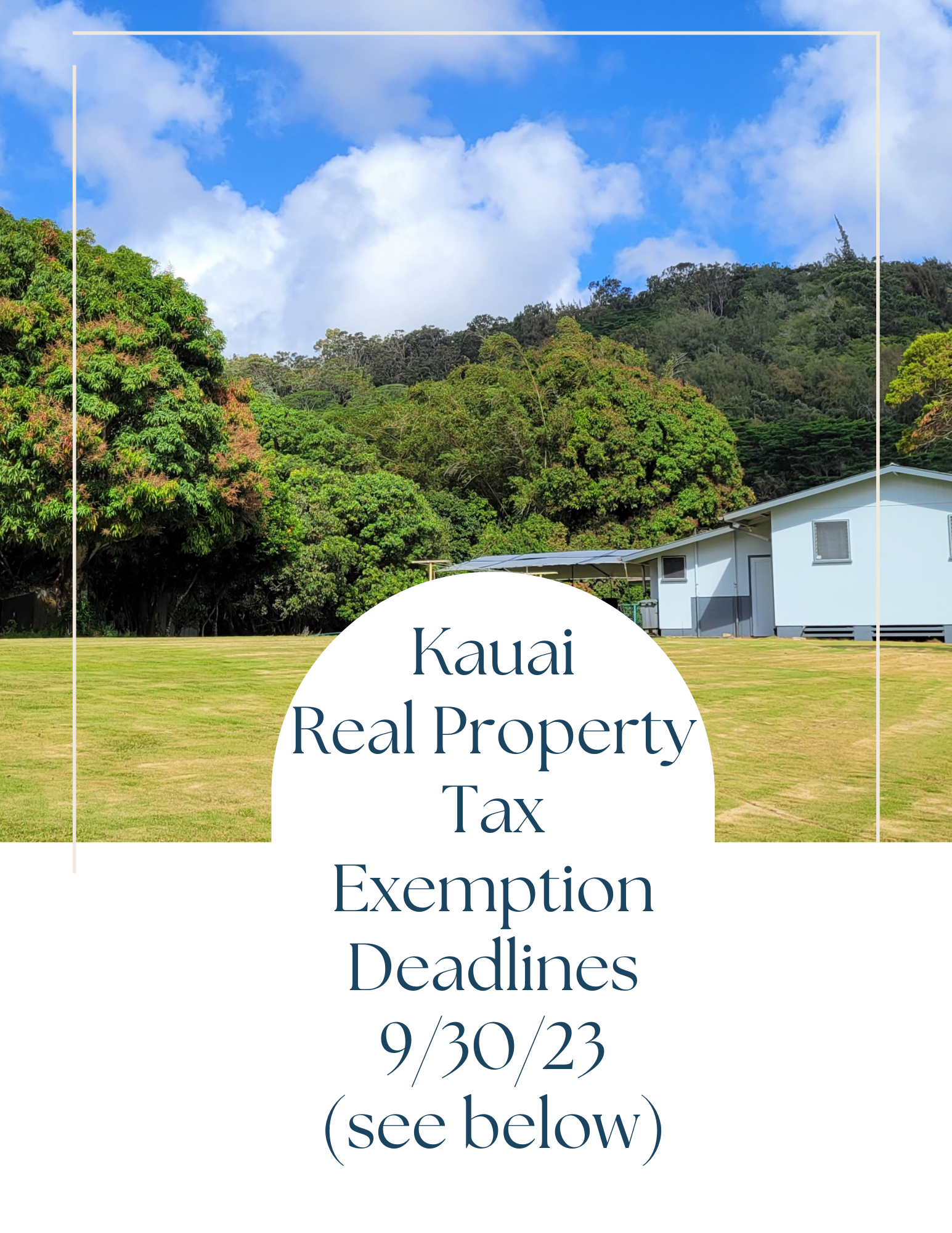 2024 Assessment Year Exemptions/Tax Relief ….filling deadline is September 30, 2023
HOME EXEMPTION – Residents must occupy their property as their principal home, have a current Hawaii Driver's License and file a full-time resident State of Hawaii Income tax return.

ADDITIONAL EXEMPTION BASED ON OWNER OCCUPANTS INCOME – Gross income of all owner occupants must not exceed  $96,550.  2022 Federal and State of Hawaii tax returns and an approved home exemption are required.

LONG-TERM AFFORDABLE RENTAL PROGRAM – Rental Limits are based on 90% of the Kauai median household income. 1 year or longer fixed term lease is required.  All units must qualify or be owner occupied with a home exemption.
To access forms & other exemptions(s)/tax relief information, visit:  www.KauaiPropertyTax.com or apply online at connect.kauai.gov