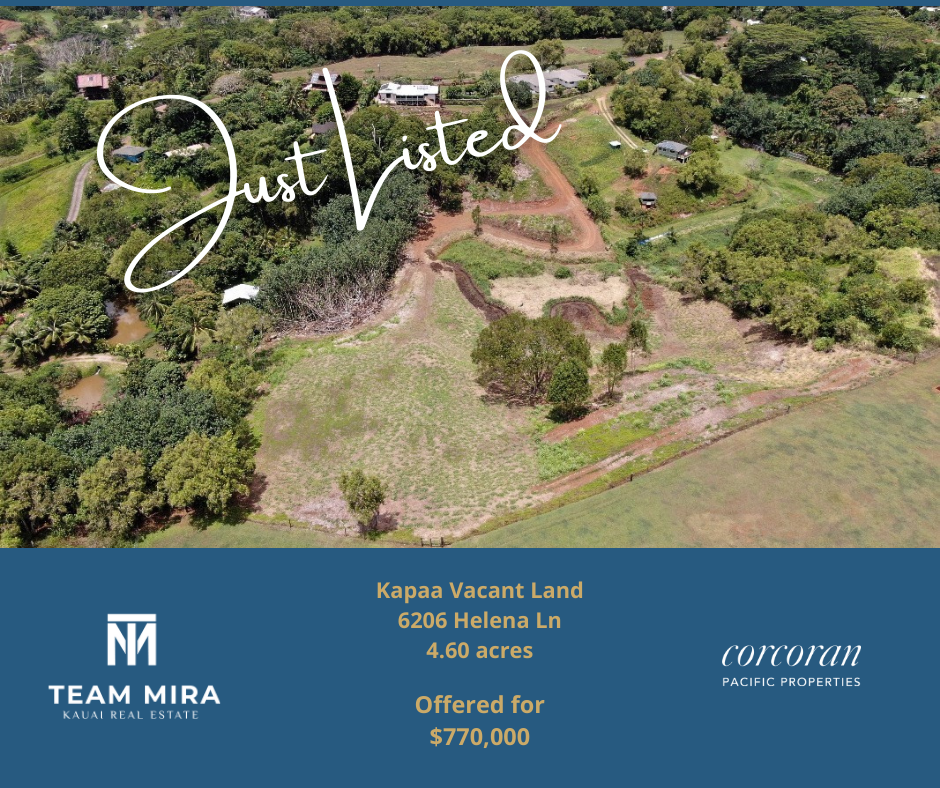 Agricultural land on the east side of Kauai provides space to grow crops and country living.
New concrete driveway. (To be completed prior to closing)
CPR access is in the process of being completed. Attached map shows new access.
Electrical access located at the top of the driveway.
Water meter installed.
Contact:  Tim Mira, RB-21130
808.639.2263 Text/Call for more info