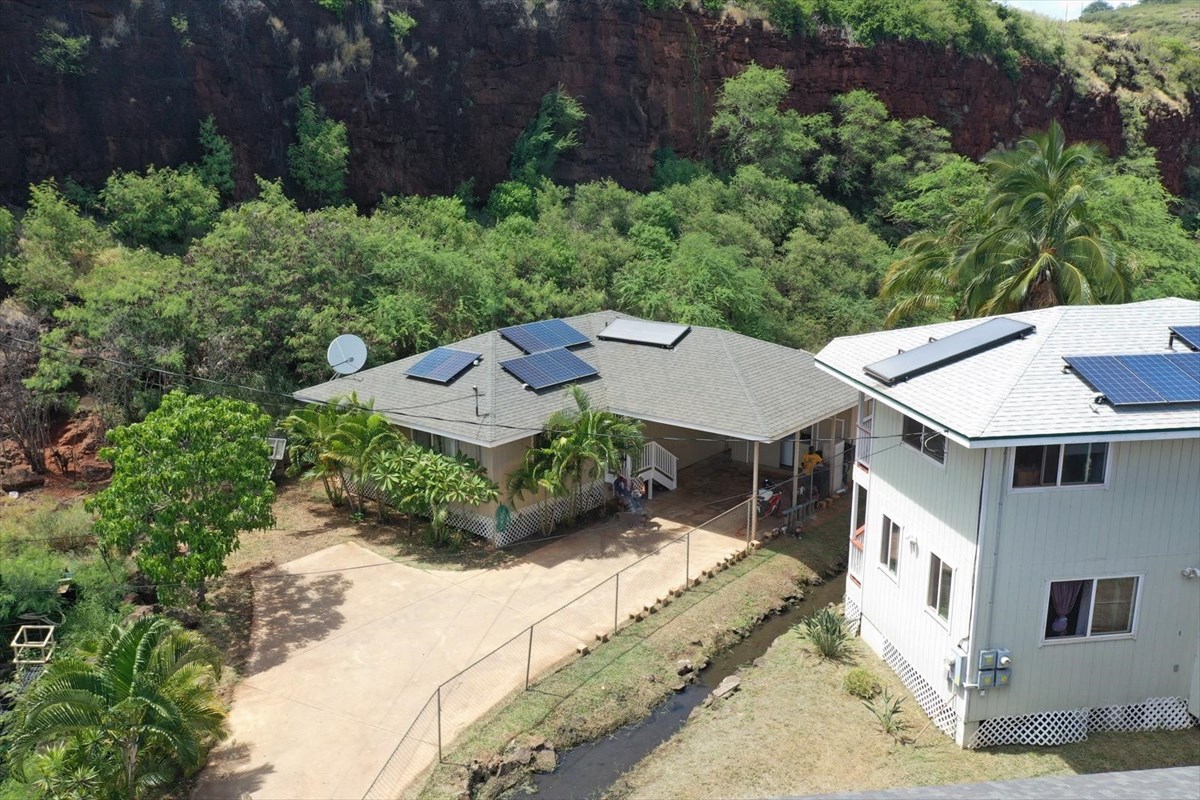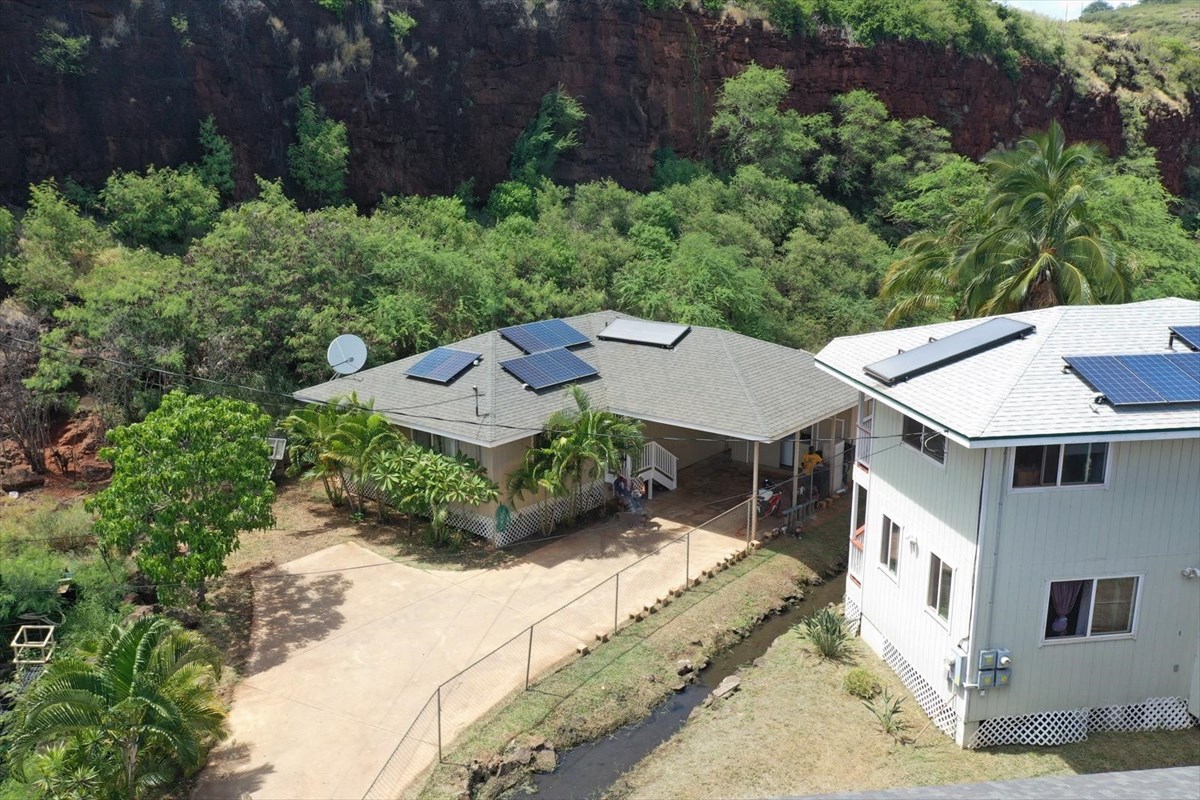 Live in one and rent the other….or create a family compound. MLS 629025 includes a 2-story 3 bedroom/1.5 bath home and a single level 3 bedroom/2 bath home.
Both of these homes utilize solar power for their water heating system and photo voltaic systems for their electrical power.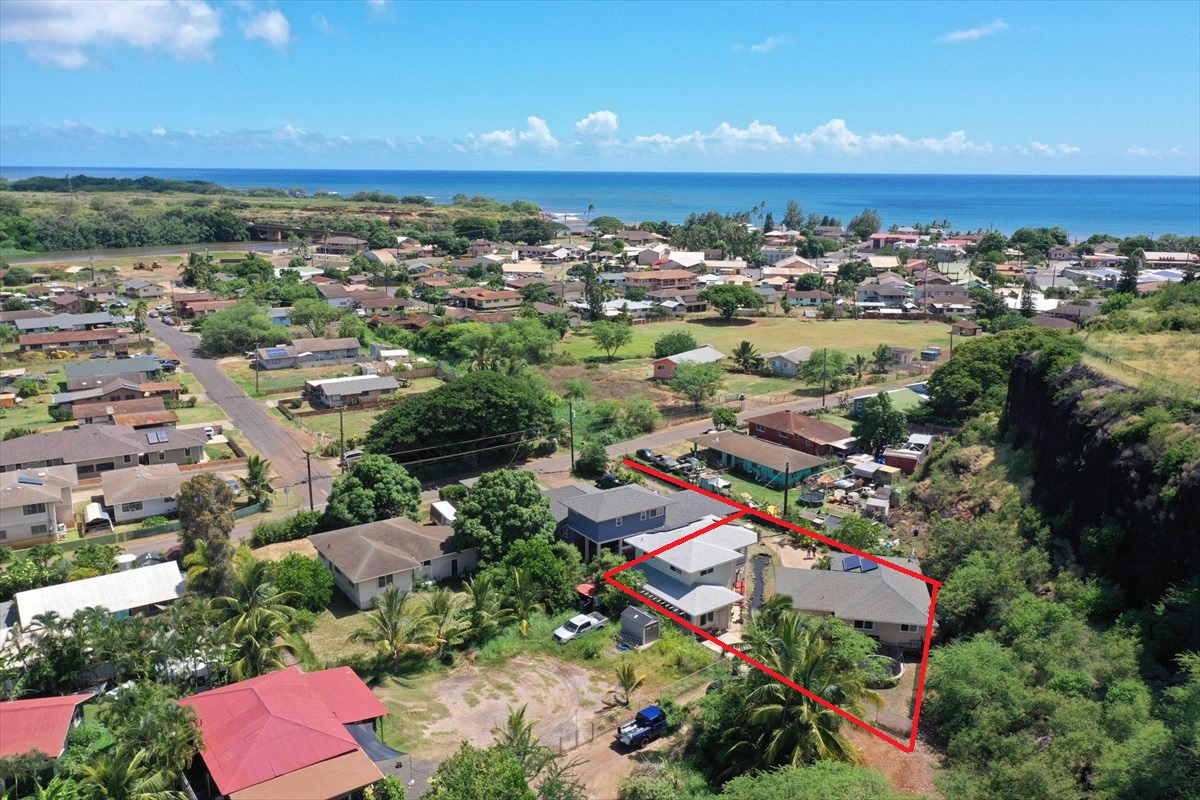 Red lines in photo above are APPROXIMATE boundaries of these Waimea Valley homes for sale. See map below for the actual Kauai County tax map diagram of properties.
The town of Waimea includes Waimea High School and Waimea Canyon Middle school which is an approximate 5 minute drive from these homes.
For more information and picutres, click here.
To schedule a showing, contact one of the following agents:
Tim Mira, R(B) 808.639.2263
Christyl Nagao, R(B) 808.639.0207
Cory Mira, R(S) 808.635.7809